In this article, we will share with you some of the best uTorrent alternatives available in the market and offer its users some of the best features. Having said this, for the people who do not know about uTorrent, it is a tool which has been helping millions of people all around the globe download whatever they want with ease. uTorrent had been a market leader for a long time despite a handful of alternatives available in the market; however, after being taken over by BitTorrent, there was a sudden dip in its user base.
The interface was not user-friendly anymore. Also, uTorrent started seeing a lot of bugs and glitches while being used, and people are shifting to its competitors, which have shown enhanced effectiveness when it comes to downloading content off of the internet.
So, without further ado, let us look at the best replacements for uTorrent.
15 Top uTorrent Alternatives In 2023 Offering Safer And Efficient Downloads
uTorrent has been the market leader for a long time as a lightweight downloading client with features such as bandwidth prioritisation, scheduling, Mainline DHT and RSS auto-downloading. However, its competitors have upped their game and are offering better features and quality; here are the 15 best.
1. qBittorrent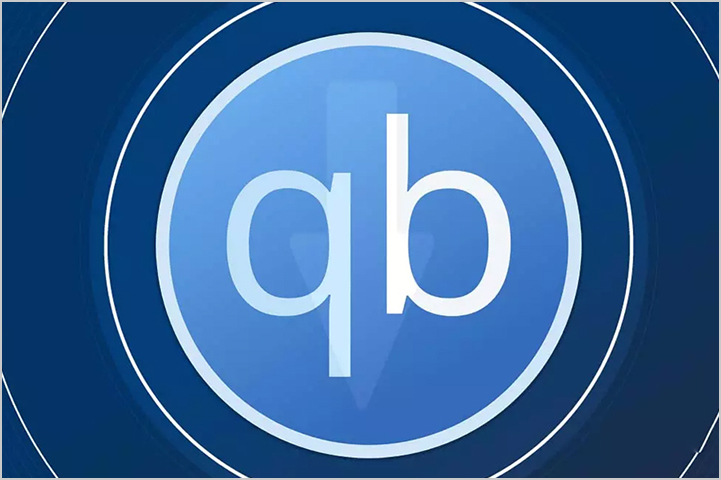 qBittorrent is identical to uTorrent, which would make your switch from the latter to the former relatively seamless in terms of usability; this open-source platform is completely free-to-use and is lightweight, which means it will not eat up a lot of RAM or disk space while running, unlike a Bitcoin miner.
What makes qBittorrent one of the best uTorrent alternatives is that it not only enables you to download any torrent but also search for torrents, control bandwidth for each torrent file being downloaded, and add filters, among a lot of other things.
Having said this, being a free-to-use client, it does not offer advanced tools, but it does make up with another thing: it runs and provides the same features across all major platforms, i.e. Mac OS, Windows, Linux, FreeBSD and even OS/2.
2. Bitport.io
Bitport.io is a secure cloud-based platform where you can keep all your downloaded files without compromising the physical storage of your PC. What differentiates and makes Bitport.io one of the top alternatives to uTorrent is that being a cloud platform client, you can access all of your files with no active internet connection.
Also Read, Netflix Alternatives
The interface of this platform is very user-friendly. Additionally, you do not need to install any client on your system to use it; one can operate Bitport.io from its website. Just create an account, and you will be good to go.
Also Read, Best Free Movie Download Websites To Beat Boredom In 2023
3. Transmission
The transmission boasts features you expect from any top-of-the-line torrent client, like encryption, global and per-torrent speed limits, peer exchange, tracker editing, UPnP and NAT-PMP port forwarding, watch directories, web seed support, and a web-based interface.
The transmission comes built-in on many Linus distros and runs without any advertisements. This uTorrent alternative also offers a queue manager. Given that it is an open-source platform, it gives you higher confidence in not violating your privacy.
4. Deluge
Deluge is among the best uTorrent alternatives today and is based on uTorrent's source code. What's best about this platform is that apart from being completely free to use, Deluge does it free from all kinds of Adware and Malware in the main interface.
Deluge does not even run ads on its main interface, which is a significant relief and a testimony that your privacy is respected. It's not all perfect; the client has limited functionality. However, there's an easy workaround using plugins.
Some features these client offers are encryption, UPnP, peer exchange, password protection, speed limit and bandwidth management.
Also Read, 10 Best WhatsApp Alternatives For Secure Messaging
5. Vuze
Vuze is a well-known uTorrent alternative client which offers one of the most accessible user interfaces. The cherry on top comes with its holistic features, including an HD video player, RSS updates, and a bandwidth management tool you can use as per your liking.
Vuze also supports magnet links, i.e. a type of hyperlink that allows users to download files and data from P2P sharing networks.
Also Read, Coolest Websites In The World
6. BitTorrent
BitTorrent is one of the oldest torrent clients in the market and has not changed its interface since it was launched in 2001. Having said this, it is still an excellent torrent tool and has added some tools in the past to make it easier for users to download torrent files.
BitTorrent offers IP filtering, which gives added security to its users. It allows you to control the IP traffic which runs through your network and lets you torrent safely. BitTorrent also allows download scheduling.
7. Tixati
Tixati is a relatively new Torrent client that only got its stable release in 2023. However, it was initially released in 2009, making it an old player in the game. Though the interface is different compared to the standard torrent clients, the information shown on your screen is neat and placed in a manner that makes it very easy to understand.
What makes Tixati one of the best uTorrent alternatives is its ability to allow you to join different channels using the client, which already has peers and seeders to share files. Apart from this, you also get filters, DHT, bandwidth control, UPnP and torrent search.
8. Boxopus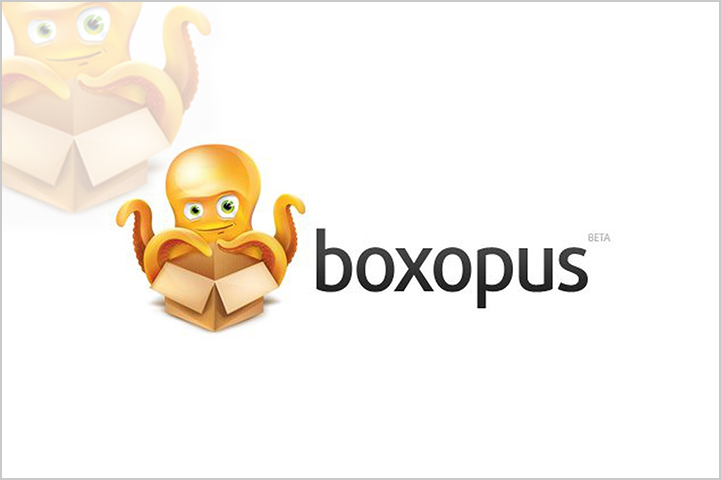 Another uTorrent alternative on our list is Boxopus which is available on all major operating systems. What makes this client stand out is that all of your downloads are stored on your Dropbox or Google Drive, saving space on your system and protecting you from potential virus attacks.
If you do not wish to use Dropbox or Google Drive, Boxopus also allows its users to send files to their servers directly from where they can be downloaded swiftly. Boxopus gives 1 TB of space to users for free.
Also Read, Best Phone Cleaner App For Android
9. WebTorrent.io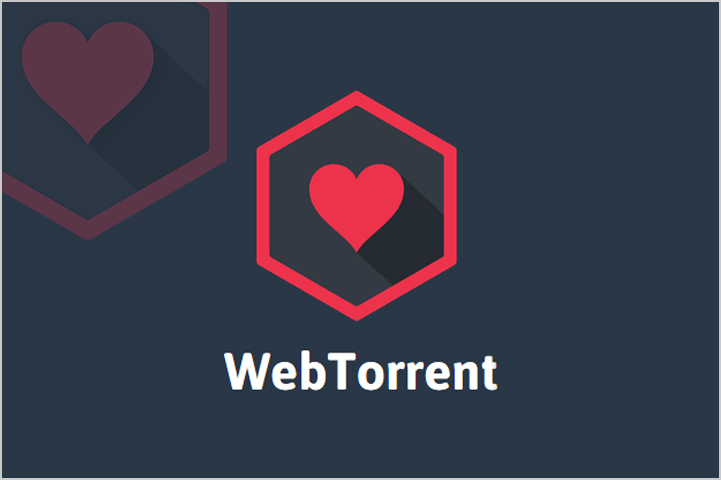 WebTorrent is a P2P streaming torrent client that simultaneously bridges two WebRTC-based WebTorrent and TCP/UDP-based BitTorrent networks. This client is also one of the top alternatives for uTorrent because it is an open-source ad-free tool that lets you download multiple torrent links.
WebTorrent can also be downloaded as a client on Linux, macOS and Windows. On WebTorrent, you can stream content while your downloads are in progress. The Web Torrent Desktop client allows users to stream videos on Airplay, DHT, Chromecast, DLNA, peer exchange and tracker server.
10. FrostWire
Another uTorrent alternative offers a lightweight client to ensure your RAM is not eaten unnecessarily. The client is packed with features like Magnet Link, IPv6 support, creation and seeding of torrents, Audio Player, Video Player, and 20 language support.
FrostWire also does not serve ads, ensuring you get a seamless experience. Also, if you are using VPN to download content using this client, the downloads will be paused automatically until the VPS connection is re-established.
11. PicoTorrent
If you are looking for an easy-to-use and low-memory torrent client, then going for PicoTorrent wouldn't be the wrong choice. This free and open-source Torrent client is compatible with IPv4 and IPv6 and works seamlessly on Windows.
PicoTorrent does not offer a whole array of customisation. However, it does not make it a lousy client as it does its job well. If you are looking for a torrent client that does not need a high level of customisation or complexities to use yet deliver performance, then PicoTorrent shall be on your system.
12. Halite
Halite, though, is not a heavyweight torrent client. It is amongst the best uTorrent alternatives in the market today you can use, and it has features to back itself like Magent URL support, Trackerless torrents, Super-seeding, File Priority selection, uTorrent-like multi-tracker announcing, Creation of torrent files, edit trackers specified in the floods and many more.
Halite is not only a lightweight torrent client but a very user-friendly one as well. The interface is straightforward, and the icing on top is that it is ad-free, which proves that the developers genuinely respect their users' privacy. What else do you want from a Torrent client?
Also Read, Best Offline Racing Games For Android
13. LibreTorrent
uTorrent has some significant drawbacks; for some, the biggest of them is ad-serving, but with LibreTorrent, this issue gets erased. Not only this but also being an open-source client, it has better reliability and trust.
LibreTorrent offers many features, including activating using LSD, NAT-PMP, uTP, uPnP, DHT, IP Filtering and encryption for internal and external connections. There is no configuration needed to start downloading content using torrents.
14. BiglyBT
BiglyBT is an ad-free, open-source torrent client that also offers a remote control feature as an app. The client boasts a long list of features such as Swarm Merging, which not only helps download torrents faster but also repairs torrents without seeds, sorting and grouping your long list of torrents, lets you subscribe to the RSS feeds, Swarm Discoveries to find related torrents, WebTorrent support.
BiglyBT supports I2P using I2P DHT, which lets your download content via torrents anonymously. It also detects VPNs for better integration. Not just this, this client is so well thought out that if you wish to control something on BiglyBT, you will probably find a setting.
15. Tribler
Tribler, an open-source Peer-to-Peer (P2P) decentralised Torrent client, is among the top alternatives for uTorrent. With Tribler, you do not have to visit any website to find torrents as it has a built-in extendable search. Not just this, this client uses a P2P search engine which means it can never be taken down.
Apart from being an open-source client, Tribler also runs ads-free and is free to use. You can also watch videos as your download them on Tribler. When uploading content to others as a user, you earn bandwidth tokens; when you have accumulated enough bandwidth tokens, you get preferential treatment when downloading anonymously, which results in higher downloading speeds.
With this, we conclude our list of 15 Top uTorrent Alternatives in 2023, which offers some of the best features and security and we hope will leave you in a better place while deciding to shift from uTorrent. The torrent clients mentioned in the list above, though, similar to uTorrent, offer better security and features than uTorrent. Do you think there is another uTorrent alternative which can make a list? Tell us in the comments!
Frequently Asked Questions (FAQs)
Question 1: Is qBittorrent better than uTorrent?
Answer 1: in our opinion, in line with hundreds of thousands, qBittorrent is better than uTorrent given the fact that not only does it house features available on uTorrent, but also it has added features like being completely free-to-use and staying ads-free.
Question 2: What is safer than uTorrent?
Answer 2: There are a handful of torrent clients safer than uTorrent, though qBittorrent is the safest of them all; we have curated a list of the 15 best uTorrent alternatives you can use can choose from in case you did not like the functionality or the UI of qBittorrent.
Question 3: What's wrong with uTorrent?
Answer 3: A few things have gone wrong for uTorrent, including filling the platform with Ads. However, the biggest issue is that with its latest version, uTorrent has been found to silently install Bitcoin miners on your system, leading to increased load on your CPU and other hardware components.
Question 4: Is there a better alternative to uTorrent?
Answer 4: There are a handful of top uTorrent alternatives in the market, but we have created a list of the15 top uTorrent options which offer excellent security and seamless UI. On top of this, most of these torrent clients are completely ad-free. Using any of these 15 clients won't make you regret your decision.