Video editing skills are a prerequisite for professional quality video making. Most video editing apps are easy to use but hard to master. Many video editing apps are available for free or for a small payment. These apps enable you to add transitions, effects, and text to your videos and even create slow-motion or time-lapse videos. But choosing an Instagram reels editing app that has all the required options and is easy to use can be a daunting task. It is essential to find the right one(s) that works well with your skill level. Finding an appropriate app can make all the difference in the quality of the reels you post online. 
Before talking about some of the best Instagram video editor, let us first understand what reel editing is and why one should look for the best editing apps when editing a reel for Instagram!
About Reel Making Apps
Today, video editing apps have garnered immense popularity in the market, given the widespread use of social media and ever-changing technology. However, all video apps are different; some offer professional design tools, while others have templates and different editing styles, allowing the user to create the best video.
Video editing apps are primarily designed to make the process of editing videos more accessible. These apps provide the tools you need to turn your photos and videos into a masterpiece. With the help of these apps, one can add effects, transitions, text, and music to their videos. And you can then share your work with the world.
Ok, that sounds great. But why does one need to edit their reels before posting them online? Let's tell you why
Why do you need to edit your reels?
You must consider editing seriously if you want to be taken seriously with your Instagram videos. Have you ever paused to consider the benefits of a well-edited video? It's hard to pin down exactly, but editing adds life to the video. The editing sets the pacing and atmosphere to keep the tape from getting boring. Having a good editing app and some knowledge of editing styles and tools is essential, and you are all set to create a perfect video. If you're on a tight budget, you can use some free editing softwares to edit videos.
Not only do they look great, but they also give the viewer a sense of who you are, what you do, and what you like. It also makes storytelling easy and effective and gives a new perspective to your viewers. The key to a good video is to have exciting footage, tell a great story, and have a clear beginning, middle and end. You are all set with a solid reel recipe if these things are in place.
Today's video market is saturated with applications that make editing videos more manageable and accessible. There are thousands of Instagram video editing apps online, but the question is, how can one choose the right app for them?
We understand your dilemma and have come up with the top 10 Instagram reel editing apps you can use for perfect editing.
Also Read: Coolest Websites In The World
10 Instagram Video Editing Apps To Make Your Reels Stand-Out (2023):
Here is the list of top 10 Instagram reels & video editing apps :
1. FilmoraGo:
FilmoraGo is one of Instagram's best video editing apps. It has many features that are not available in other video editing apps. The app has an " Auto-Fix " feature, which adjusts your videos with just one tap. The app also lets you create short videos from your photos and videos. It can also make collages and add stickers. Here are some more features of the app:
Advanced editing features
Video stabilizer to stabilize shaky footage
Voiceover and music
Export at 1080p, 720p, 480p, and 360p
Video stabilization with filters: Distortion, Wobble, Shake, etc.
2. Adobe Premiere Clip: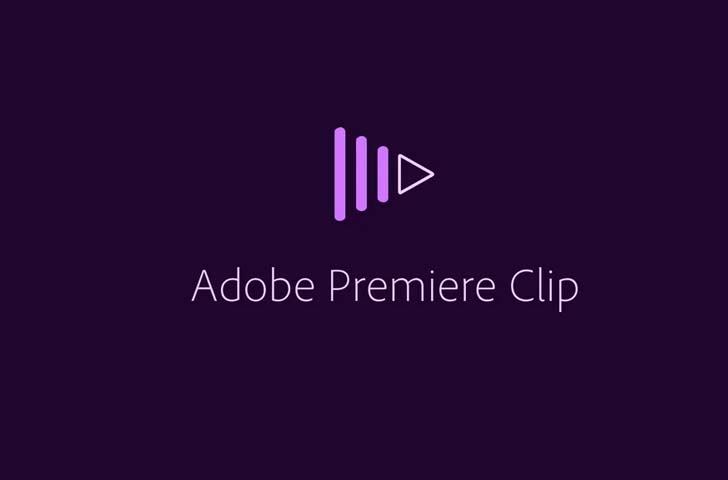 Adobe Premiere Clip is one of the most popular video editing applications on the market. It's an excellent app for beginners and experts thanks to its simple interface. It is an offline program that you can use to edit videos, add transitions, and blend audio clips. The various features of this app are:
Making your video larger or smaller
Switching between videos
Cropping videos
Combining multiple videos
Importing photos and video clips.
3. iMovie:
iMovie is an Instagram video editor application available on iOS and macOS. It's an excellent app for beginners as it's straightforward to use. The app has many features that allow users to edit videos and add transitions and music. It is also used to create short films. The various features include:
Adding titles and credits
Adding transitions
Trimming and splitting clips
Adding effects
Also Read: 10 Best Beat-Making Softwares To Use In 2023
4. Splice:
Splice is a simple-to-use and free reels editing app for your iPhone and iPad. It allows you to trim and edit videos quickly, add titles, and even include a built-in music library with over 100 songs. Here are some exciting features of this application:
Adding unique transitions
A wide variety of video filters
Huge music selection
The ability to add text overlays to your videos
Chroma key (green screen) support
Also Read, 10 Best Apps To Download Instagram Videos In 2023
5. Pinnacle Studio: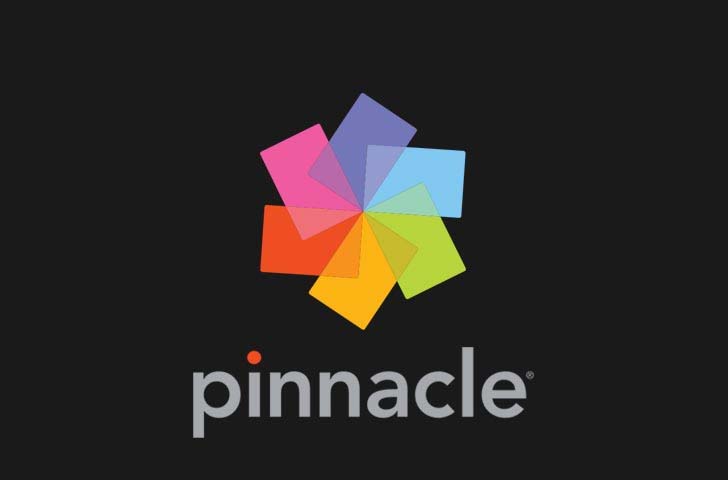 Being one of the oldest and most popular video editing software, Pinnacle Studio is used by many professionals. Its simple and easy-to-use interface is perfect for those who are just starting out with Instagram photo editing or video editing. Its features include:
4K Ultra HD video support
Multi-camera video editing
Motion tracking
360 video editing
6. KineMaster:
This application is prevalent among YouTubers and other video editing professionals. It has many features and tools to help you become a professional Instagram story editor. With the help of this app, one can create professional-looking videos. Some of its features are:
Multi-layer support for video, images, and text
Transitions, effects, and filters
Audio controls
Instagram story editing
Speed controls
7. InShot:
It is an application to edit Instagram videos and photos with filters, stickers, and other tools. It has a user-friendly interface with a lot of features. Some of its features include:
Trimming videos to the perfect length.
Instagram photo editing
Combining multiple videos into one.
Removing unwanted parts of the video.
Rotating the video to the perfect angle.
Also Read: 15 Best uTorrent Alternatives In 2022 Which Offer Faster And Safer Downloads
8. Funimate:
Funimate is one of the most popular video editing apps on iOS and Android and for a good reason. It's a compelling and easy-to-use app that lets you create professional-looking videos with just a few taps. Here are a few unique features of this Instagram reels editing app:
One-of-a-kind video effects
A user-friendly interface
Supports a wide range of video formats
Lets you share your creations with the world
9. VivaVideo:
VivaVideo is one of the most popular video editing apps available for Android users. It includes some amazing features that allow users to merge and trim videos, add text and filters, and doodle their creations. All these features make VivaVideo one of the finest Instagram video editing apps. Some other features of this app are:
Built-in video camera
User-friendly interface
Music Features
Share your creations directly on social media
10. WeVideo:
WeVideo is a cloud-based Instagram video editor that makes it easy to create and edit videos on the go. With WeVideo, you can access your video creations from any device, making it an excellent option for those who want to edit videos on the go.
User-friendly interface
Access your videos from any device
Lots of video editing features
Share your creations directly on social media
Wrapping Up:
With this, our list of the top 10 Instagram reel editing apps is now complete! Even though editing increases the time it takes to create a video, it's vital for any aspiring video producer or business to edit their reels and videos before posting them on social media platforms. It's normal for videos to be cut up into sections and have titles and subtitles added. Video effects can make your production look more professional. Also, you can clean up the original audio and remaster it to make the video sound like a well-produced show.
These video editing apps will enable you to create perfect videos and increase your popularity on social media. All you need to do is choose an app that meets your particular requirements because each of these apps has its strengths and drawbacks.
Also Read: Best Phone Cleaner App For Android
Frequently Asked Questions (FAQs):
Question 1: Which app is suitable for making reels?
Answer: There are many apps that you can use to create reels. But the most popular platform to create reels is Instagram. Some other popular apps are TikTok, Snapchat, Triller, and Vigo Video. However, when selecting the most suitable app, look for an app that meets your requirements.
Question 2: Can Canva make Reels?
Answer: Canva might help you edit reels, but the video editing options are limited. Canva is best if you want to edit graphics or pictures!
Question 3: What are some free reel apps?
Answer: There are a lot of free reel apps available. Some popular free reel apps include InShot, Adobe Premiere Clip, Splice, WeVideo, and KineMaster.
Question 4: How do you edit Instagram reels?
Answer: Instagram Reels is a new feature from Instagram that allows you to create short, entertaining videos. You can use Reels to edit your videos, add filters, and share them with your friends. Here's how to edit your Instagram Reels.
To edit your Instagram Reels, tap on the app's camera icon in the top left corner.
Next, tap on the Reels icon in the bottom left corner.
Then, tap on the video you want to edit.
To add a filter, tap the filter icon in the bottom left corner.
To add text, tap on the Aa icon in the top right corner.
To add music, tap on the music icon in the bottom right corner.
When you're done editing, tap on the share icon in the bottom right corner.
However, please go through our list of Instagram reels editing apps for the perfect edited reel.