Netflix may be among the biggest and best-known video streaming services worldwide, but it certainly isn't the only one. We have curated some of the best Netflix alternatives that you can explore. Netflix provides a wide range of on-demand video material, and its enormous collection of original movies and shows kept users engaged in the platform for years. In addition, whether you love it or hate it, Netflix's algorithm, which creates personalized suggestions based on preferences, places the company's brand at the top of the streaming industry.
Today's smart viewers may be looking for content that is not necessarily the most popular but want to find new and underrated treasures that an algorithm can't simply find, or may not want to spend any money because Netflix is among the most expensive options offered. Although they do contain ads, many of these alternative services are less expensive, and some are even free to use.
Fortunately, there are still tons of streaming platforms available that can help you keep engaged all day on your smartphone, tablet, or smart TV without spending a dime.
Here are 10 best alternatives to Netflix that are both free and paid, where you can stream movies securely to your smart TVs, mobile devices, and media streamers. Some also offer TV shows.
10 Best Netflix Alternatives To Watch TV Shows & Movie In 2023 (Free And Paid):
1. Hulu
Seinfeld, ER, and Futurama are just a few of the popular TV shows that can be found on Hulu. A few original shows are also available, such as the popular The Handmaid's Tale and Only Murders in the Building. New episodes of some of the most well-known shows are released on Hulu around a day or so after they air on TV, which is what makes it unique.
The ad-supported base plan is $7.99 a month and allows for simultaneous streaming on two screens. However, a bundle plan for $13.99 per month would be the best to purchase as it includes all Disney+ and ESPN+ content in addition to Hulu shows and movies.
Price: $7.99/month
Free Trial: 30 days
2. Amazon Prime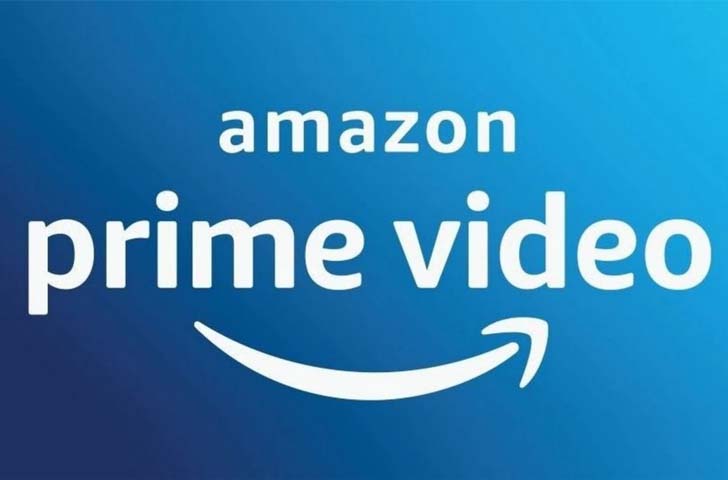 It has fantastic original content in addition to a wide selection of some good movies and TV shows. The Marvelous Mrs. Maisel, The Man in the High Castle, The Boys, and Tom Clancy's Jack Ryan are just a few of the famous shows.
If you have Amazon Prime, the Prime Video service is a part of your membership. This great Netflix alternative costs $14.99 a month and offers free shipping on a number of the retailer's goods, as well as access to Prime Reading and other features. For $8.99 per month, Amazon Prime Video is also offered as a stand-alone service.
Price: $14.99/month
Free Trial: 30 days
3. HBO Max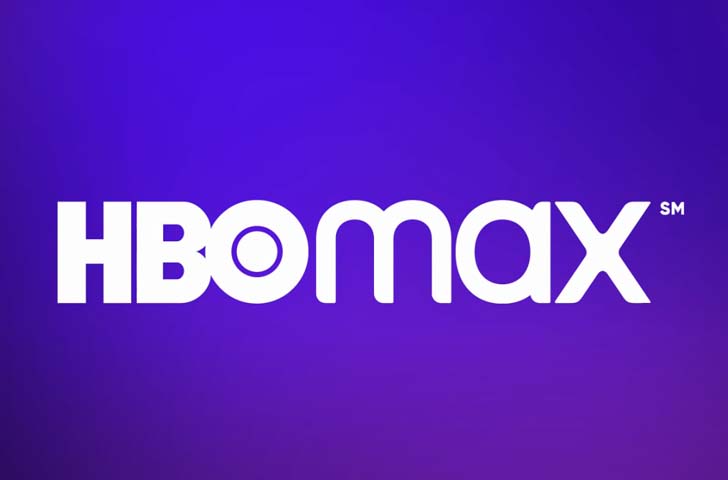 When you subscribe, you'll get HBO's top-notch exclusives, like The Wire and Game of Thrones, but HBO MAX also comes as a bundle: you'll get content from DC, the Criterion Collection, Looney Tunes, Studio Ghibli, Turner Classic Movies, and Crunchyroll.
HBO Max is only available in the US, HBO Max is a subscription-based on-demand platform. New subscribers pay $15 each month, with the option to pay for an entire year. A new, less expensive option is also available for $9.99 a month, but it includes up to four minutes of ads per hour.
Price: $15/month
Free Trial: 30 days
4. Apple TV+
Apple entered the streaming market relatively late, but it quickly gained traction with shows starring actresses like Jennifer Aniston, Oprah Winfrey, and Jason Momoa. It's a fantastic Netflix alternative that gives you a free trial.
The cost of Apple TV+, ads-free on-demand service is $4.99 per month and is available for around 150. All Apple devices, as well as browsers, PCs, smart TVs, streaming devices, and game consoles like the Xbox and PlayStation, support Apple TV+ streaming. For an inexpensive and equally entertaining viewing experience, we would highly recommend Apple TV+ in instead of Netflix.
Price: $4.99 per month
Free Trial: 7 days
Also Read, Best uTorrent Alternatives
5. Disney+
Disney+ offers so much more than just Disney shows and is a great alternative to Netflix . The platform has a wide variety of content, from classics to family shows, so both Disney fans and overall movie lovers will find something they enjoy. You can watch movies from Pixar, Star Wars, and the Marvel Cinematic Universe on Disney Plus.
You will have to pay $7.99 per month and $79.99 annually for this service. It goes without saying that you will get two free months if you subscribe yearly. Additionally, you can get a bundle with Hulu and ESPN+ for $13.99 per month (ad-supported) or for $19.99 per month (ad-free) to stream even more content.
Price: Base plan starts at $7.99 per month
Free Trial: 7 days
6. Peacock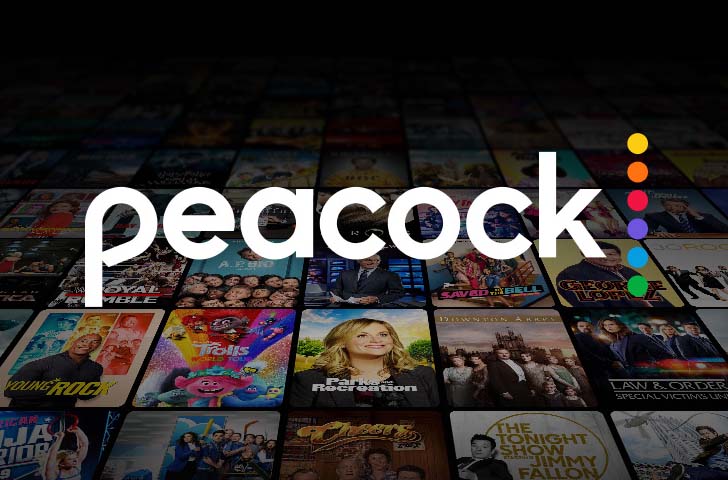 If you are looking for sites to watch Netflix movies for free, you can take a look at NBC's Peacock. It is a streaming app similar to Netflix, however it is free to use the ad-supported tier. Classic hits including The Office (US), Downton Abbey, House M.D., Parks and Recreations, and more can be found in Peacock's free catalog. You may watch Below Deck, Botched, Difficult People, and other new and original shows.
Apart from that, you can enjoy live sports and events with limited ads if you opt to pay $4.99 per month. You can download content and no adverts are shown on the top-tier $9.99 monthly plan. Peacock's free plan, which is ad-supported, in our opinion is quite good. The $4.99 plan is an option if you want to watch live sports.
Price: Free (Ad-supported), Premium plan starts at $4.99 per month
Also Read, Best Beat Making Software
7. Crackle
One of the completely free Netflix alternatives in the online streaming market is Crackle. Since Sony co-owns it, you will also find famous sitcoms, Hollywood blockbuster, and cult classics. Sherlock, Snatch, Melancholia, Train to Busan, The Chosen, Monster, Hell's Kitchen, and others are some of the well-liked shows or movies available on Crackle.
Movies and television series from partner studios are also available on Crackle. Having said that, keep in mind that it is ad-supported and you will have to watch a 30-second commercial before watching a movie or show. Overall, Sony Crackle is a good and cost-free alternatives to the platform that you should try.
Pricing: Free (Ad-supported)
8. Amazon Freevee
One of the best free alternatives to Netflix is Amazon Freevee, which was formerly known as IMDb Freedive and IMDb TV. You can watch some of the top television shows and movies on this streaming platform for free. Yes, you can watch premium content on Amazon Freevee without having an Amazon prime or anything else. To bring popular films and television shows to Freevee, Amazon has worked with Sony, Lionsgate, Disney, Universal, and other studios.
You can watch movies like Logan, Shrek, Deadpool, The Revenant, Zero Dark Thirty, and others, to name a few. Additionally, Freevee offers its own original shows, such as Timewasters, Judy Justice, and Bosch: Legacy. In short, Amazon Freevee offers a full bundle without charging any money. Nevertheless, the service is sponsored by advertisements, so you will see some of them while watching movies and TV series.
Also Read, Reels Editing App
Pricing: Free (Ad-supported)
9. Tubi
One of the best Netflix alternatives that is also available for free is Tubi, and there is no credit card needed to register. It features a vast library of content from studios like Paramount, Warner Bros., MGM, and Lionsgate. Fist of Fury, Crazy on the Outside, Freedom, Origin Story, Kill Plan, and other well-liked films may be found on Tubi.
To get started, all you need to do is create a free account. Therefore, Tubi is a terrific choice if you're looking for a free platform similar to Netflix.
Pricing: Free (Ad-supported)
10. Vudu
Another Netflix-like streaming service on this list that offers free access to movies and TV shows is Vudu. You will see a few ads between every show or film because it is an ads-supported service. Vudu offers a good selection of content from NBCUniversal, Warner Bros., and Discovery. Some movies are available only for purchase or rental with streaming.
You can purchase numerous popular films from Warner Bros. and Marvel Studios for far less money than the competition. You can definitely think about using Vudu in place of Netflix if you're looking for free movies and TV episodes.
Pricing: Free (Ad-supported), Rent and Buy available
With this, we conclude our list of 10 best Netflix alternatives that can be considered for online streaming. Some applause worthy mentions would be Apple's Apple TV+ and HBO Max for promoting great stories in Indian cinema. Let us know which streaming platform appealed to you the most.
Frequently Asked Questions (FAQs):
Question 1: Which is the best free alternative to Netflix?
Answer: While there are many other options on the market,the two best free alternatives to Netflix are Peacock and Amazon Freevee (formerly IMDb TV). Both offer popular films and television shows that will appeal to a wide audience.
Question 2: What's better and cheaper than Netflix?
Answer: Consider Hulu, Amazon Prime Video, and Disney+ if you're seeking for more reasonably priced streaming services with top-notch content. In our article, we have covered Netflix alternatives in more detail.
Question 3: Is there a free version of Netflix?
Answer: Although Netflix does not provide free trials, you have the option to modify or cancel your subscription online at any time if you change your mind and there are no cancellation fees. You can sign-up and benefit from all of Netflix's features.
Question 4: What is the best Netflix alternative?
Answer: Some of the best paid alternatives to Netflix for their incredible selection of movies and TV shows are Apple TV+, HBO Max, and Disney+.