India is a country full of talent and innovation and it is no surprise that we have some Made in India apps which can easily take care of us even when the Indian government banned 59 Chinese apps including TikTok and Cam Scanner.
Though everyone knows about Swiggy, Flipkart, BookMyShow and many others what we bring to you with this article are the hidden gems which are now gaining traction and gaining downloads and user bases on a daily basis. There may be some apps on the list which you may have used but did not know were of Indian origin.
Given the mobile phone industry in India is among the biggest and fastest growing since the past few years there are hundreds of millions of mobile data consumers in the country and to take advantage of this there are thousands of application built daily, but what we have for you are the 10 best Swadeshi applications for you.
Let us now take a look at these applications.

PS: The applications on the list are in no particular order.
What Are Top 10 Swadeshi Apps List Which You Must Try In 2022?
These Swadeshi applications are gaining popularity every day and are working towards providing a world class experience to the users, and we believe we should help them do so and also work toward the Self Reliant Indian initiative. So without further ado let us begin with the applications.
1. VOOHOO- It's A Feeling
VOOHOO is one of the best Swadeshi apps in the country in the category of "social" which is currently available on Android. VOOHOO lets its users connect with people from around the globe who wishes to share their skills through content.
One of the best features of this application which makes it stand out is that the friends and family members can challenge each other. Not just this, you are no longer limited by the old way likes and other reactions for your post which do not tell you how much your content is liked.
With VOOHOO, which is a 100% made in India App, people rate the content from 0-100 on a heart-meter which tells you in real-time how your fans are perceiving the content that you are posting. Even the profiles on this platform receives are rating in percentage which is derived by the average rating of the posts.
This is an open platform where you can share your potential with the world and create a community with like-minded people who appreciate what you do. You even get a chance to collaborate with people while not being restricted by distance.

With VooHoo you can kiss goodbye to all the application you earlier had on your device to beautify and edit your content, VOOHOO offers some of the bests picture editing tools which will be always at your disposal, and with that even helps you save space on your device.
2. MobiClean – Mobile Cleaner & Battery Saver
MobiClean amongst the best android mobile cache cleaner and one of the best Swadeshi apps which also offers many more features at no cost whatsoever including Anti – Malware, Junk Cleaner, Speed Booster, Battery Booster, Duplicate Photo Remover, and the list will not end anytime soon.
MobiClean is an integrated service whose aim is to always provide its users with an enhanced smartphone experience which they always look for.
Once you install MobiClean, with a single click give permission to the app and it will unlock the Pandora box and you will be able to use the plethora of features on the application. Having said this, giving permission to the application will not make it take over your device rather it will simply be able to dig deeper into your device and bring out all the stuff which are affecting or could affect your device. And at the end, you will have full control to either keep or delete those things from your device.
For instance, the Junk or Duplicate Photos found by MobiClean will, in the end, give the user the power to take the final action and choose what to delete and what to keep making it one of the best Made in India apps.
3. Indian Browser – Fast National Browser
Indian Browser is very high speed fast browser which is made to improve the internet surfing experience of its users. The Indian Browser is not only a fast, and secure browser but also a smart Mobile Browser which brings an amazing Premium web experience to its users.
Navigating through the internet will never be the same after you use the Indian Browser. What also makes Indian Browser one of the best Swadeshi apps are the following features which come along this application including, fast downloading, simple interface, smooth User Experience (UE) and also the fact that it is completely free of cost.
4. Mitron
Mitron was the answer to the Chinese application TikTok and it is of the few and among the best swadeshi app like TikTok in the market. Mitron is a completely free Short Video and Social Platform offered by a developer which is based out of Bengaluru, India.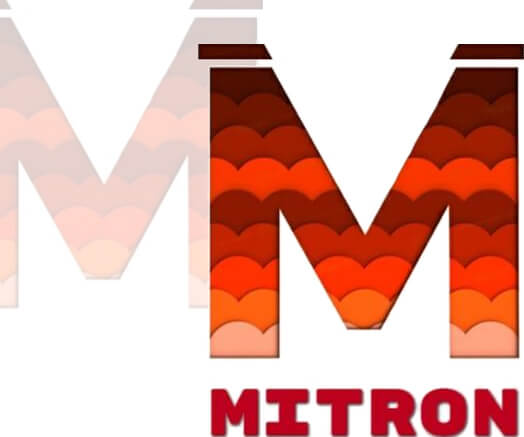 It is designed as a platform for the people which they can use to showcase their innovative videos in-line with the theme of light humour. Mitron offers a fairly easy and seamless interface for its users to not just create, and share their videos but also edit the content.
Users on Mitron can browse through a library of top videos from all across the globe in a matter of minutes. The app has been downloaded more than 1 crore or 10 million times.
5. Chingari – Original Indian Short Video App
Talking about Swadeshi apps like TikTok one cannot miss out Chingari. Chingari is also a platform which has been Made in India where people from all over the globe can come together and share them with like minded people. Show your creativity and ability and get a chance to be famous.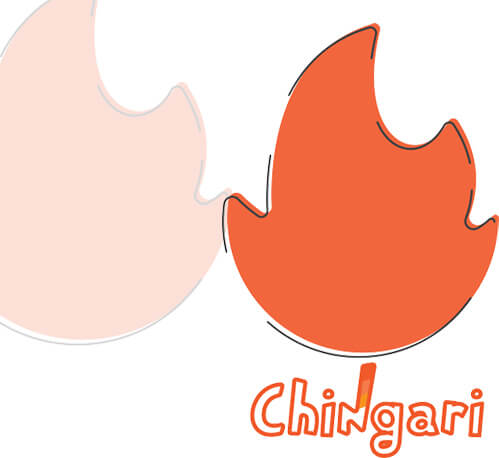 Additionally, Chingari is famous for the other features which are quite unique like you can see the latest news from various verticals including Technology, Business, World, Entertainment just to name a few. But wait, it does not end here, you can also win cool prizes with the "Game Zone" in the Chingari app.
Play these games and get a chance to win amazing prizes.
6. Roposo – India's own video app
Roposo is another Made in India app where users can not only create videos but also share them with people from all over the globe. Roposo comes with easy accessibility as you can use the app in languages like Assamese, Bengali, Gujarati, Hindi, Kannada, Malayalam, Marathi, Odia, Punjabi, Tamil, and Telugu.
Users can share videos & images on Whatsapp Statuses from more 25 Channels on the platform which includes fashion, comedy & jokes, homemade healthcare solutions, entertainment, singing, sports, news and many more.
Roposo lets its users edit the short video and easy photo using video filters, GIF stickers & effects which help you create videos in slow-mo, time-lapse, portraits with natural light, studio light, contour light, stage & stage mono light making one of the best Swadeshi apps.
Users can also add filters get creative with the posts! Edit videos, photos, images and even add trending stickers & filters to make the content trending.
ShareChat is a Made in India app which acts as a platform where users can find and join the best groups including PUBG Gang, WhatsApp Statuses, Memes and many, many more which are used by more than 25 crore users in 15 different Indian languages.
ShareChat supports Assamese, Bengali, Bhojpuri, Gujarati, Haryanvi, Hindi, Kannada, Malayalam, Marathi, Odia, Punjabi, Rajasthani, Tamil, Telugu, and Urdu languages. You can join the groups with your existing friends or decide to join alone and meet strangers and befriend them.
What also makes ShareChat one of the best Swadesh apps are its features which includes the ability to
Download Jokes, ​Whatsapp Status​, Memes, Trolls, Wishes And Greetings.
• Viral Videos From Tamil Movies, Bollywood Movies, Telugu Movies, Marathi Movies And Bengali Movies.
• Join Chatrooms in 15 languages. Create your own chatrooms and make friends.
• Good Morning Wishes, Good Night Wishes And All Other Festival Wishes
• Get Famous By Showcasing Your Talent And Become An Internet Celebrity.
• Repost The Images Or Videos That You Like.
• Make Whatsapp Sticker From Any Image
8. Injoy – Indian Comedy, Meme
Injoy is yet another Made in India app which you must try at least once given how funny it is. You can not only just download and share the desi comedy and memes but also create your very own versions as well. This platform gives you the ability to create and upload short video clips, viral jokes and also share the viral and trending videos and memes with your friends and family on Facebook as well as WhatsApp.
Apart from this, Injoy comes with the compatibility of 13 Indian languages. If this was not enough you can also play games from the vast option on this app itself. Also there is a quiz section to tickle your brain and challenge your friends.
9. Tna Tan – Indian tik tok | Made in India
As the tagline suggests, Tna Tan is a swadeshi app like TikTok where the users can share short videos with the rest of the world. It is a completely Indian made application which houses loads of videos to keep you entertained for hours. The app houses various functionality which helps you make your imagination a reality.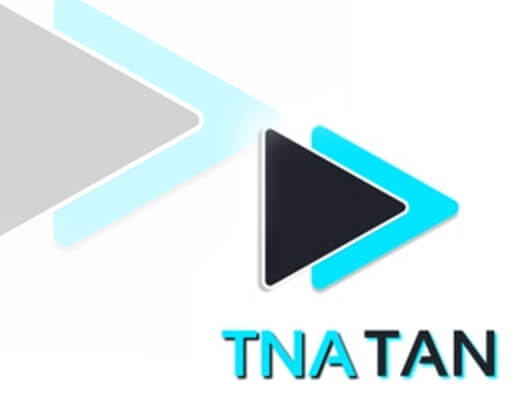 Some of the key features of this application include the ability of its users to add their favourite music to your video content, also chat with friends or make new friends. Also there are different types of viral and trending including, news videos, funny videos, TV show clips, dance videos and more.
10. Indian Army Battle Hero: TPS Offline Shooter
Indian Army Battle Hero is another Swadeshi app which is liked by a considerable population of India given it is an offline free-of-cost Third Person Shooter (TPS) game. You have to enter the battlefield all alone and take part in combat and demolish the enemy troop. You can also play this game with more than 25 players on the battlefield at once.
The fun does not end there, you can use grenades, swim in water bodies to escape enemies, use helicopter attacks as counterstrikes, drive enemy vehicles and use weapons including, AK47, AK74, AK74UN, AUG, G36C, GOBLIN, M4, MACHINEGUN, MINIGUN, MP5K, SCAR, SHOTGUN, SPAS12, TAR21, and VINTOREZ.
You can also play solo survival shooter in this game.
Summary
With this, we conclude our Swadesh Apps List which we believe have what it takes to compete with international applications with some tweaks and updates. And for this, we believe it is paramount that we support these applications and give them periodic feedback, after all, this is how we will have a Self Reliant India.
However, how many of these Made In Indian applications you know of or have tried in the past? Do tell us down in the comments.
Frequently Asked Questions (FAQs)
Question 1: Which is the best app in India?
Answer 1: There are a number of apps which are worthy to be named the best app in India which are made in the country. We have made a list of best Made in India apps which will fill the void after 59 apps were banned by the Indian government.
Question 2: Which social media app is made in India?
Answer 2: There are many Made in India apps which caters to the social media and we have many of them on our list as well including Mitron, Tna Tan, ShareChat, Roposo and more. Do make sure you check them out.
Question 3: What apps are banned in India?
Answer 3: The Indian Government banned a total of 59 applications including the famous TikTok, ShareIt, Cam Scanner in November 2020. However, this ban gave way to the Made in India apps which can now thrive in the AtmaNirbhar Bharat initiative.