Android games have evolved over the years and users now have a lot of options and genres/categories to choose from. Today, the Android gaming market offers some of the best android games in the categories such as: Action, RPG (Role Playing Games), Racing, Adventure, Arcade, Sports, Simulation, OWG (Open World Games), Strategy and many more.
You would be surprised to find that in today's market, the Android games or Mobile games in general can be compared to the AAA Titles on consoles as well as PC. As a matter of fact, the Mobile gaming industry have grown to such an extent that Global Mobile gaming market is valued more than Console and PC gaming market combined. LET THAT SINK IN FOR A SECOND.
Without further ado, let us now take a look at the games you can play on your Android phone and tablets.
What Are The Best Mobile Games To Have On Your Android Devices Today (2022)?
Some of the major developers and publishers in the PC and Console industry are tapping or have already tapped into the Mobile gaming industry including Electronic Arts (EA), Activision Blizzard, Sony, Tencent, Ubisoft and Bandai Namco just to mention the tip of the ice-berg.
1. Call of Duty: Mobile (Season 4)
A game developed by Tencent Games and published by Activision, is amongst the most popular mobile games on the planet, period. The game offers both FPS (First Person Shooter) online Player vs Player (PvP) mode and also a Battle Royale mode where 100 people fight to be the last man standing of the last team standing.
This puts CoD: Mobile in a rare category where it does a battle royale like PUBG Mobile and also normal FPS PvP lick the Modern Combat or the Critical Ops.
Call of Duty: Mobile is a free to download android game and to some extent is Free to Plat as well but one can buy in-app packs to gain advantage over others but it does not take away the fun, you can trust us on that.
2. Among Us
Among Us took the mobile gaming market by storm, a multiplayer game of teamwork and betrayal is one of the best Android games. One can play online or via local Wi-Fi with 4 to 15 players as you try to prep your spaceship for departure, however, one of your crew member is an "imposter" trying to kill everyone.
Crewmates can win the game by completing all tasks or discovering and voting who is the imposter off of the ship. The imposter can, however, sabotage to cause chaos over the spaceship, trying to get easier kills and better alibis.
Remember, there is bit of a training curve to this game, however, once you get a hold of the game mechanics, it is as addictive as any other. Among Us is a free to download game.
3. Genshin Impact
If you are into Action RPG type of games then Genshin Impact is the one for you. Picked as one of the best mobile games of 2021, it have received accolades for its state-of-the-art visuals and exceptional gameplay.
If you have played Zelda: Breath of the Wild before, you will find a quite some similarities, but we liked the touch of nostalgia in the game making it more fun to play.
This is also an OWG which means you can unearth every corner of the map, climb any mountain and swim across any river. One can also glide over the world below which we loved given the scenery unwind with each step.
You try to harness the 7 elements: Anemo, Electro, Hydro, Pyro, Cryo, Dendro and Geo, from The Seven- the gods of each element. You can play tthis game hours upon hours without getting bored.
Genshin Impact is a free to download game.
4. GWENT: The Witcher Card Game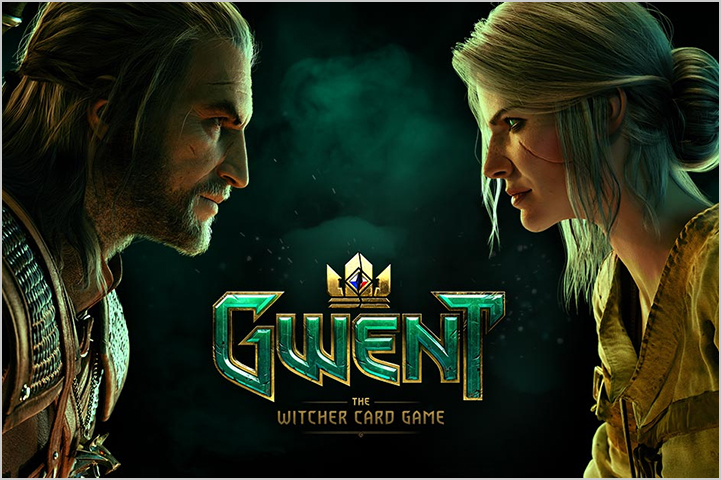 GWENT is a card game based on the Witcher Universe which blends both CCG (Collectible Card Game) and TCG genres of the game (Trading Card Game).
GWENT takes you in a fast-paced online PvP duels environment which combine the art of bluffing, on your toes decision making and watchful deck management. You can not only collect your favorite heroes, but also change the tide of the battle with distinct spell and special abilities cards you add to your deck.
As a Free to Play, the game offers ample opportunities to strengthen your deck and even beat the noob Pay to Win players and some expert players. You can also play quick matches if you are on a time constraint, you have a plethora of game modes to choose from.
GWENT is a free to download game.
5. Triple Agent
If you like games like Among Us but are looking for an alternative for whatever reason, Tripe Agency is the game for you. Triple Agent is all about Deception, in the game, players are divided into 2 teams with one of the tasked to get the other team to turn on itself.
You can play this game using just 1 android device and among 5 to 9 players. Every game lasts for 10 minutes filled with deception, deduction and cunning.
The game is one of the best android games which is free to download and filled with fun.
6. Final Fantasy VII: The First Soldier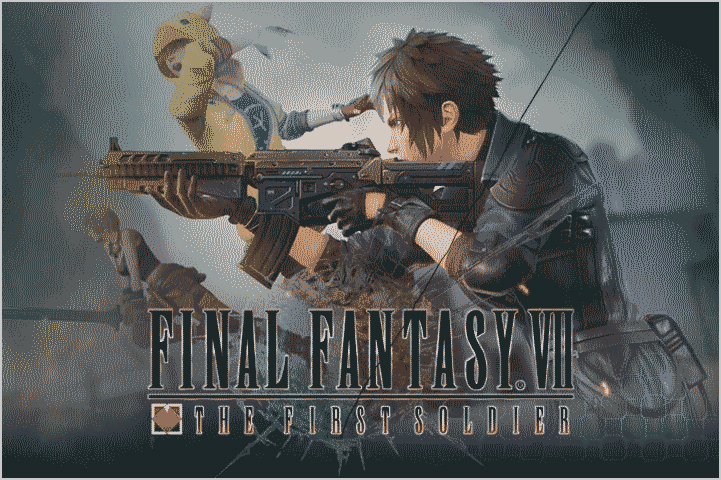 If you are into fantasy and role playing games you are in for a treat. The Final Fantasy VII is Square Enix's take on the battle royale category of the games, however, you will see many similarities drawn from the original.
In FF VII, like other battle royale games available in the market, you will be dropped into a map of midgar and then fight-off 99 opponents to become the last man standing. Not only you will have multiple job type you can choose – called "Styles" in Final Fantasy VII – but you can also horde the multiple weapons and magic when you come across on the map.
You also get to customise your characters with a plethora of Final Fantasy-themed outfits.
FF VII is a free to download game.
7. Asphalt 9: Legends
Asphalt 9 belongs to the racing genre and is one of the top android games in its category. Developed and Published by Gameloft, it offers online multiplayer auto racing with high-end luxury, sports and hyper cars.
In this game, the cars you can take out for a spin belongs to the following companies: Ferrari, Porsche, Lamborghini, Aston Martin, Nissan, BMW, Bentley, Mercedes-Benz, Maserati, McLaren, Jaguar, Ford, Pagani, Bugatti, Koenigsegg and many, many more.
You can customise more than 150 of the world's A-brand high-speed cars, change the rims to paint to wheels to body parts.
You can join a racing club and enter multiplayer mode or complete events and career mode. With more than 60 seasons and 900 events, you will always be challenged to do more and never be bored again.
This game is free to download.
8. Sky: Children of the Light
Sky: Children of the Light is an Role Playing, adventure quest game which comes from the creators of Journey and Flower, two very famous games with a cult following if you might. You would not find much text dialogues or many vocal dialogues, however, the game's story, told through the visual and audio, will be enough to enchant you in the magical world.
Sky is an evolving game and content keeps getting added to time from time to time which give the time and sweat put into this game more value. If you happen to beat the game faster than you had imagined, the above stated fact stands true and you will get more competitive missions.
The game is totally free to download.
9. Grimvalor
Grimvalor is a part-RPG and part-Platformer game, a game where you have to on-point with your timing, regardless you are dodging or attacking the opponent. This dark-fantasy world game enables you to take control of a lone warrior on a quest to restore peace to the corrupted realm.
You have to master your skill to combat, learn the enemy patterns and give it your all to bring them down. You will face some sharp difficulty spikes. The bosses, however, in this game become all the more challenging as you make progress in the game.
This game is completely free to download.
10. MARVEL Future Revolution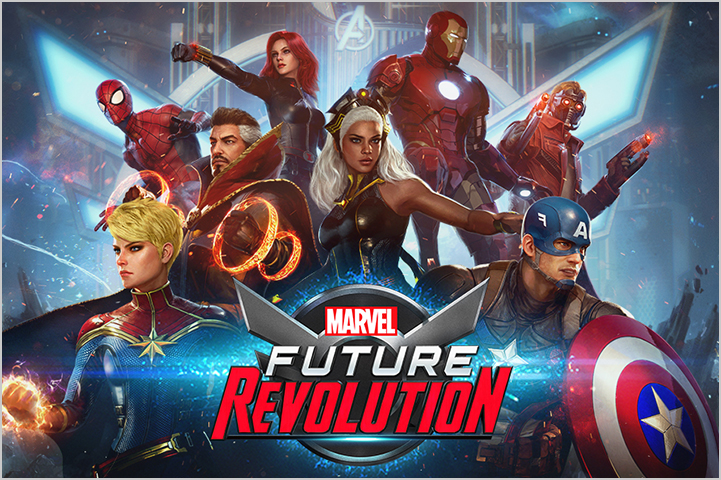 Marvel Future Revolution is a casual fighting game where you can unlock and play using Marvel characters including Spider-Man, Iron Man, Star-Lord, Captain America, Black Widow, Storm, Doctor Strange, Captain Marvel and many more.
You are now also placed in Earth where your primary target is to save the planet from an epic invasion set in the Marvel Studios' "Doctor Strange in the Multiverse of Madness". The game came can be considered an RPG with high fidelity 3D AAA Graphics which gives many top tier games run for their money.
You have the ability to customise your playable characters , mix and match different costume parts inspired by decades of Marvel comics and films as well as exclusive original themes.
MARVEL Future Revolution is a free to download game.
With this we complete our list of the best mobile games for Android in 2022. All of these games on the list are completely free to download and offers great extent of fun to the free to play users, not just this, you will find some of the best graphics even on the mid-tier android devices.
Frequently Asked Questions (FAQs)
Question 1: What is the No 1 game in Android?
Answer 1: Choosing the best android game could be difficult because not every type of game is liked by everyone equally, however, we have made the list of Best games across different categories including open World games, Role Playing games, Racing Games and Fighting Games.
Question 2: What Android games are fun to play with friends?
Answer 2: There are many games which you can play with your friends in Multiplayer or over Wi-Fi on local network including Call of Duty, Among Us, Triple Agency and many more which we have added to our list and you would really like to play.
Question 3: What is the highest downloaded game?
Answer 3: Among Us, Call of Duty, Asphalt 9 are some of the most downloaded games on Android (Google Play Store) which offers some of the best gameplay you can get on Android devices. There are 7 other games we have listed down which you would love.