If you recall those square-shaped disk cassettes that were popular back in the day, you can truly relate to the ever-lasting allure of classic video games. Those times when we loved to play ROM games on TVs are long gone, but their eternal charm continues to haunt many. So, whether you're a nostalgic gamer seeking to revisit the best ROM sites from your yesteryears or a curious newcomer eager to explore the gaming roots, ROM (Read-Only Memory) plays a pivotal role. ROMs allow you to play your favourite vintage video games on modern devices, thus preserving the magic of iconic titles from consoles like NES, SNES, Sega Genesis, and more.
In this blog, we will talk about the 10 best and safest ROM sites that will allow you to relive your past memories by playing your favourite PC game on a console. Join us as we navigate through these digital archives after carefully evaluating each ROM site's reputation, user interface and library.
10 Top Safe ROM Sites to Download ROMs [Working]
For people new to gaming, finding reliable ROM sites can be a hard nut to crack. While countless sites claim the best user experience, only a few offer reliability and safety to those reliving the magic of these vintage games. Our curated list below should be helpful in this regard.
ROM Hustler comes with outstanding functionality, where all you need to do is type the console's name or closely related terms to find it. It offers many ROMs and emulators for download, giving retro gaming a wide range of options. The site enables safe ROM downloads, an important feature for many customers worried about malware and legal matters.
Key Features:
Pros
The site's low commercial intrusion enhances the overall user experience.
Users don't need membership accounts to view the site's archive.
Safe for downloads, Zero concerns regarding viruses and malware.
Cons
Basic interface.
The text-heavy style may not offer an interesting or visually appealing experience.
Banner ads are present, but sparingly.
Claimed as one of the best ROM sites, Retrostic sure reminds us of our adolescent years. It is marketed as a safe ROM site, implying that it takes all the necessary security measures to provide ROMs free of viruses. This site offers a safe and reliable experience.
Key Features:
Pros
Efficient Console-centric navigation enables users to browse the console easily.
Dual Emulator Functionality and selling ROMs allow retro gaming lovers an all-in-one option.
They have an extensive game database with over 70,000 titles for 40+ consoles. 
Cons
Intrusive ads.
Ranked medium at a few scam detector sites.
Also Read: Best VR Games for Android That Are A Must Try
For users worried about security and malware, Cool Rom offers a user-friendly platform that is a safe alternative for downloading emulators and ROMs. Users can quickly find the necessary files, indicating that the site provides efficient search and sorting options for a better user experience.
Key Features:
Also Read: Best VR Games For iPhone – Everything You Need To Know
Pros
Variety of Game Genres, including action, adventure, and shooting to accommodate a wide range of gaming preferences.
The website provides screenshots for each game so that users can check out the graphics before downloading.
Cool ROM is acclaimed for not showing false advertisements.
Cons
More malware reported compared to other sites.
It is essential to install a game and emulator installer.
Gamulator is one of the safe ROM sites with a diverse collection of games. Many users have expressed great happiness and highly recommend Gamulator to others, especially because they feel protected from viruses and spyware when playing classic and retro games on their personal computers.
Key Features:
Pros
Comprehensive ROM Collection to locate and download games for your arcade emulator.
Users will always have access to the newest games as the platform's game collection is regularly updated. 
The website is praised for its skilful division of ROMs and emulators into categories including Favorite Emulators, Most Downloaded ROMs, and Top Consoles. 
Cons
As with any ROM website, one must exercise caution while using it.
It can be difficult for users to locate their favourite games due to the hosting of many ROMs.
The vast amount of content could make browsing difficult or time-consuming.
Also Read: Best Game Boosters For Android To Enhance Your Gaming Experience
Nest in the list of best ROM sites is DopeROMs which is excellent for downloading and playing games without worrying about security. It gives an engaging experience as you play your favourite games. Users can enjoy backups on both desktop computers and mobile devices, giving them the flexibility to enjoy games as and where they like.
Key Features:
Pros
The platform is described as interactive and offers players a fun experience as they play their favourite games.
It allows you to play backups on desktop computers and mobile devices.
It enables users to play games in their native language, removing linguistic barriers.
Cons
Users may experience periods of inconsistent availability when the site is down or slow to respond.
Users often encounter pop-ups, which can sometimes be annoying.
This site is devoted to preserving memories and provides some of the finest video games ever. One can safely download a variety of emulators from the emulator lair and get access to whatever is needed from the vault. The website has been archiving everything since 1997 without the hassle of intrusive pop-up adverts.
Also Read: Best Offline Racing Games For Android (No WiFi Needed)
Key Features:
Pros
The website is one of the oldest places to download old ROMs securely.
The site's colour scheme and general aesthetic have a vintage feel which helps users relive the glory days of old-school gaming.
Fewer pop-up advertising for a seamless browsing experience.
Cons
The user interface is said to be dated, which could have an impact on how the user interacts with the system as a whole.
Some users could find it less aesthetically pleasing or user-friendly compared to more contemporary website designs.
WoWroms is a great ROM site with an easy-to-use interface for users interested in playing old games on old systems. Older computer versions such as DOS, Acron, and Apple I are all supported by the more than 30 emulators that WoWroms offers.
Key Features:
Pros
Users don't have to download ROM files directly to play them.
Offers a wide selection of well-known titles, like Super Mario World, Pokemon, Donkey Kong Country, Resident Evil, God of War, etc.
A great option for DOS and Acron emulation lovers as it provides access to vintage games developed for these systems.
Cons
ROMs are limited to 52, making the selection on the website rather minimal. This may not appeal to users who want access to a wider variety of vintage games.
It does not provide the same wide range of ROMs for other gaming systems.
Romsmania is renowned for its extensive library offering various vintage games and the necessary equipment for running them. There is an option to register on their site, but for ROM downloading, it doesn't require any registration as such.
Key Features:
Pros
It provides access to thousands of emulators and ROMs for free download. Its search box can be used to look for a certain ROM.
Appropriate for both new and seasoned users who wish to learn about the technology underlying retro gaming.
Strong search engine, which enables visitors to easily browse through its enormous selection of ROM games and emulators.
Cons
This site may include games that are no longer copyright-protected, it is important to check before downloading.
There are multiple download buttons on its site, and some of these buttons may be misleading.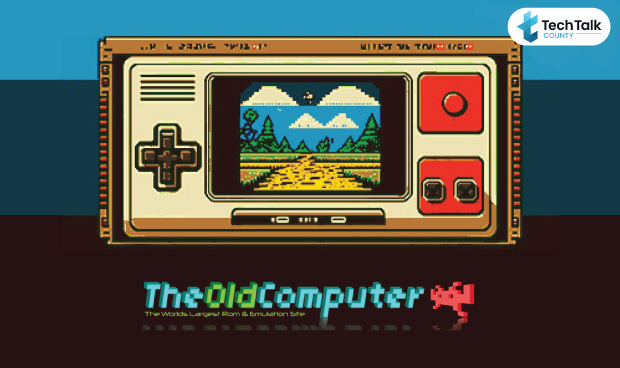 It is one of the best ROM sites, providing anostalgic gaming experience to its users. It has made it very simple for first-timers to explore their favourite games because it holds a decent amount of ROM for various emulators.
Key Features:
Pros
Diverse Ecosystems are included to offer a diverse range of gaming alternatives, including well-known ones like Atari and Commodore and less well-known ones like the SNK Neo Geo.
Users are not required to register on the website to download ROMs.
 The site offers access to game music, manuals, retro radio, and specific details like the size and rating of each uploaded ROM.
Cons
Users may encounter issues with seeking assistance and may find it challenging to get help.
There may be intrusive pop-up ads, banners, or misleading links that can disrupt the user experience. 
As the name( FreeRoms) suggests, more than 3000 ROM files may be accessed and downloaded for free from this ROM site. Users can also download emulators for their PCs, allowing them to play games with great graphics. The platform's gaming experiences are improved as a result.
Key Features:
Pros
FreeRoms is a free website allowing users to access and download over 3000 ROM files without any cost.
Users can also download emulators for their PCs, allowing them to play games with great graphics.
According to the website, the ROM files are safe to use and contain no known viruses that could damage users' computer systems.
Cons
While using the website, users often see pop-up advertisements. 
Less user-friendly experience.
Conclusion
Thanks to these best and safest ROM sites, which have withstood the test of time and continue to offer gamers of all ages a gold mine of nostalgia. While downloading games from ROM sites might be a practical way to play vintage games, it's important to be aware of the risks and take safety measures to ensure a safe and legal experience. It is recommended to use antivirus software to scan downloaded files for potential risks. Keep your antivirus software up to date. Remember to utilize these websites properly, abide by copyright regulations, and preserve the vintage gaming aesthetic for future generations.
Frequently Asked Questions (FAQs)
What are ROMs and emulators?
Read-only memory, or ROMs, are electronic versions of video games that may be played on various emulators. Emulators are pieces of software or hardware that replicate a particular gaming console's functionality, so you may play games created for it on a different platform, such as a computer or smartphone.
What ROM websites are safe?
Although ROM websites' security can vary, they typically adhere to a set of standards. They should have a good reputation in the vintage gaming community, provide a safe and malware-free environment, and offer games that do not violate copyright restrictions.
How to safely download ROMs on PC?
You should take into account moral and legal considerations before downloading ROMs. Ensure the website you use is trustworthy and complies with copyright regulations. Follow the following steps:
Look up secure ROM websites.
Pick a reliable source.
Download games solely for your own systems.
Avoid downloading currently sold games.
Check downloads for malware using antivirus software.
Back up your lawfully purchased games and ROMs.
The ones listed above are some of the best ROM sites that you can rely on.
Are VIMMs Secure?
A well-known ROM website called VIMM's Lair is well-known for its enormous selection of old-school games. The retro gaming community has utilized it extensively, although its safety may change with time. Check user and community input to determine the current level of safety.