The world is changing; people are moving away from traditional work to a more creative way of earning and building a brand and have seen a rise in some of the best live streaming apps, much of which can be credited to the infamous COVID-19 pandemic. Going Live has also become a style statement, having seen not only the TV and Bollywood celebrities engaging in it but also our very own Indian men's cricket players going live to have fun with each other and their fans.
A lot of companies, like Tesla and Apple, make great use of live streaming for launching new products and features and give it more importance than traditional press conferences. As per Grand View Research, the global video streaming market, in 2019, was valued at $ 42.6 billion or ₹ 3.5 lakh crore and is expected to grow with an annual rate of over 20% between 2020 and 2027.
During the last few years, many platforms have made their name in the industry, which let artists, creators and brands alike "Go Live" with their audience breaking the barrier of location and giving them a global reach. We are going to look at the 10 best such platforms, and what they have to offer so you can make a better decision.
What Are The Top 10 Live Streaming Platforms in 2023?
These 10 applications came out on top when we tested and pitted them against each other in terms of features, ease of making money and ease of use. So without further ado, let us take a look at them.
1. VOOHOO Live
VOOHOO Live is a wholesome application which offers not only some of the best features and lets you earn money by earning gifts from your viewers but has shown its competition how things should be done. After testing and comparing various platforms in order to curate the best list for you, this app came out on top, and we'll tell you why. VOOHOO Live offers some of the best rates for their in-app currency, which can be used for 2 purposes, to send gifts to live streamers on their platform and also to play some fun mini-games.
Let's take a look at their features in detail:
WOW Battles: One feature we HIGHLY RECOMMEND to try your hands on. Live creators not only have fun with this feature by engaging in a friendly battle with fellow hosts but also have a chance to meet other live streamers and their fans to share and learn about new content. Talking about fun battles, fans try to get their favourite hosts to emerge as winners and send more gifts to do so.
Group Video Calls: Don't want to engage in battles? Want to get your biggest fans on a live stream with you? VOOHOO Live has got you covered. With this platform, you can get up to 3 of your live session viewers on the live call and share the screen with them.
Audio Sessions: Not every day you can have the A-game; people have low days, days where they do not want to get all dressed up but still want to connect with their fans, update them about stuff and for that, VOOHOO Live offers audio-only broadcasts. Not only this, like group video calls, you can get your viewers on the sessions and have voice chats in real-time as well.
Mini-Games: VOOHOO Live offers 5 mini-games which are fun to play and a great time pass the best part you can double your coins on every turn. Doubling your coins might even be an understatement because rewards can go as high as 36 times what you bet on a turn. You can then use those same coins to send gifts to your favourite live streamers.
Leaderboard: Though a leaderboard is not something that you would not find on most of the live streaming apps, you will know VOOHOO Live is very thoughtful. Not only does the leaderboard show who is the best earner of all live streamers, but it also shows who is the biggest fan and has spent the most to support those artists and creators. This is a small thing, but it shows a lot.
Apart from this, VOOHOO Live can also be used to upload images and share your moments and talent with people around the globe; they offer robust filters and stickers to make your pictures stand out. VOOHOO Live will also soon implement a feature where you will be able to schedule a Live Stream, which is very similar to YouTube. You will also find a "like-meter", which shows how much your fans like the content; you do not have to scroll through the comments to find out meaningful comments, especially in today's time where people do not want to look at comments given the hostility is spread by the haters.
2. Instagram Live
Instagram is one of the best live video chat platforms in the world, and there is no doubt about that; offering millions of users the ability to go live anytime they want and get in touch with thousands. You can use filters on live streams and can also add other people to have a group video call. However, there is no monetisation on live streams; the broadcaster cannot earn money from their live streams.
Instagram Live, however, still remains one of the best platforms to gain many followers and reach for your content.
Also Read, Reels Video Editing Apps
3. Facebook Live
Surprisingly we have 2 live streaming apps owned by 1 company on our list; both Facebook and Instagram are owned by Mark Zuckerberg's Meta. However, Facebook's reach of Gen Z and Millennials is going down when we compare it to Instagram; having said that, it still has one of the most active users of any similar platform around the globe, making it apt for creators, artists and brands alike to connect with their audience.
You can schedule your live streams on Facebook Live, a feature which not many platforms can offer. Live streamers on Facebook live can also earn money when their viewers choose to donate on their live streams, making it apt for fundraising and monetising your talent.
4. YouTube Live
YouTube is one of the most famous video content-oriented platforms around the globe and not long ago added a feature where users can not just post videos but also go live, which gets saved as video for later consumption by subscribers who missed the broadcast.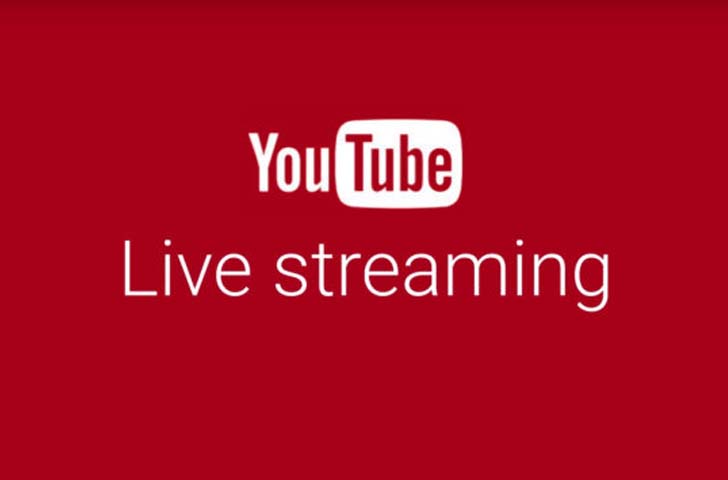 YouTube live can be done using mobile devices, webcam and encoders, with the latter being for more experienced streamers. YouTube Live Streams can be made accessible on social media platforms, making them streamable on multiple platforms at once. People can send super chats, can add paid memberships to exclusive content and features for subscribers, can sell merchandise.
Also Read, Best Beat Making Softwares
5. Twitch
Twitch is a live streaming app famous in the gaming community and is used by some of the world's biggest gamers, including Tfue, Ninja and Shroud, sharing their secrets, experiences and techniques with their fans. Streamers on Twitch have been offered multiple ways to monetise, including channel subscriptions, Bits, Emotes, running ads and more.
Twitch is a free-to-use platform but not in its truest sense as it comes embedded with 3-tier of subscription plans which start from $ 4.99, or in India, it starts from ₹ 110. If you are a gamer or starting your career in gaming, we highly recommend trying Twitch.
6. Tango
Tango is a live streaming platform which initially known for its calling and messaging functionality up until 2017. This app is focused on letting influencers connect with their fans while offering monetisation offers when the viewers send them gifts on live sessions.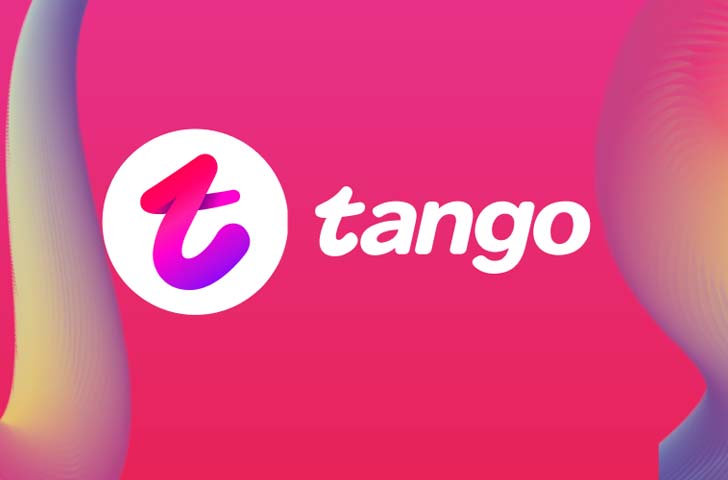 Tango offers a function called PK battles where hosts can pit against each other while their fans send gifts to make one of them a winner. You can also collaborate with other streamers and get on video calls like VOOHOO Live.
7. StreamKar
StreamKar is another cool live streaming app which offers great features while letting users make some money. Live stream from anywhere on the globe, and if you do not wish to live stream, do not worry; just join any live stream, and you unlock some cool mini-games you can play.
StreamKar, too, has a feature like PK Battle, where live streamers can compete against each other to win more gifts from their fans. People with talents including singing, acting, dancing, cooking, and gaming can be seen here connecting with their fans. 
Also Read, 10 Best Apps To Download Instagram Videos In 2023
8. Bolo Live
Formerly Bolo Indya, Bolo Live is a live streaming mobile application which offers some great features like group video calls, PK battles, dual live streams and more. Streamers and brands, during the go live session, can earn money when the viewers send them gifts via in-session chats.
Influencers and brands alike can connect with their fans more by giving them the opportunity to share a screen with them on live sessions, which is a great way to boost loyalty.
9. SuperLive
SuperLive is yet another top live streaming app where people can show their skills, share moments and meet new people from around the globe. Live broadcasters can earn money on SuperLive when viewers send them gifts during live sessions.
Similar to other applications on the list, SuperLive, too, offers a battle feature where hosts can create a fun clash to see who has got more loyal fans. You do not have to create an account to view live streams on SuperLive. However, many features will stay locked until a free account is created.
10. Tiki
Tiki is an application which offers not only live streaming capabilities but also allows users to post short videos. Talking about going live, you can earn real money on Tiki as well when your viewers sends you gift.
Tiki, too, offers a battle feature where two hosts can go against each other to find who is the best streamer on the application. You can live stream on Tiki to showcase your talent, like cooking, playing games, singing, dancing and more.
With this, we conclude our list of top 10 live streaming apps in 2023, which you should try to connect with your audience and also earn a little extra on the side. Live streaming is one of the best methods to gain loyalty for your service and business and also connect with your fans. Regardless you are a business or a content creator, having a presence via live videos has become the need of the hour.
Which one of the above did you like the best, and do you think we missed on any platform? Do tell us in the comments, and we will check them out. Maybe will just edit this list.
Frequently Asked Questions (FAQs)
Question 1: Which app is best for live streaming?
Answer 1: We did thoroughresearch on various apps with go live feature available in the market today and found that VOOHOO Live is the best app which offers the best of all worlds. If you can miss out on a short-video feature, then VOOHOO Live is the most complete app out there.
Question 2: What is the most popular live stream platform?
Answer 2: We have listed 10 of the most popular live streaming apps which offer a feature-packed experience that will offer you great reach and also let you make money off of your talent.