Any phone, or by today's time, any smartphone has a basic function which is making and receiving phone calls everything else is additional features. As smartphones evolved and more and more people started carrying them which in turn increased the flow of calls. However, with this came a lot of unwanted calls from scammers and spammers and for which we bring you some of the best Truecaller Alternative Apps for both iOS and Android which you should try.
Speaking of Truecaller, the reason why they are similar to truecaller is sole that Truecaller was the first app to bring what we call a Universal Caller ID service to us. This app lets the user know who is calling even if the user does not have the number saved in the contact list.
However, reports suggest that even though Truecaller is one of the best apps for the job, it is eating a lot of battery of your device.
If you are looking for the top alternative of truecaller in 2021 you have come to the right place. So without further ado, let us have a look at them.
Also Read: 20 Coolest Websites In The World You Wish You Knew Earlier
What Are The Best Alternatives of Truecaller App?
There are hundreds of alternatives of Truecaller available in the market and we do not expect you to try all of them because that's what we are here for. We have tested most of them and now created a list of the best options available.
1. Whoscall
Whoscall is one of the best Truecaller alternative app available on both iOS and Android. One of the best features of this application is its offline database which means that users are allowed to identify callers even when they are not connected to a viable internet.
With a userbase of over 7 crores (70 million) people and a database of over 100 crores (1 billion) across the globe, the application immediately displays the details of the caller on your screen so you know if you have to accept or decline the caller.
Similar to Truecaller, Whoscall also offers the ability to block spam calls, clock specific numbers, unknown numbers, and also search option to track unknown numbers just to name a few.
2. Sync.ME
Sync.ME is a very popular Caller ID application for both iOS and Android which is used by more than 2 crore (20 million) people across the globe. Apart from being a caller ID application where you can lookup contact information of unknow numbers, it also serves as a contact management application.
The reason why Sync.ME is on the list of the best alternative of Truecaller is not only because a user can search from more than 100 crore (1 billion) number worldwide but also see their pictures which the application automatically updates from LinkedIn, Facebook and Google+.
The features do not end there, you can also create a backup of your contacts, merge duplicate contacts and also you can record calls (for Android).
3. Hiya
Formerly known as Whitepages Caller ID is a very powerful Caller ID application available on both iOS and Android. What makes Hiya a viable alternative of Truecaller is the features that not only it tells the user which calls/ number should be ignored and blocked but also which text messages should be avoided.
Similar to Truecaller this app, too, allows the user to search for the unknown number and identify the unknown numbers but what makes Hiya outshines Truecaller is that this application is completely free of cost and does not even run any ads.
Most of the app available, and sadly even makes it to this list will either show advertisements or ask for its users to upgrade to get rid of them but Hiya does not do this. Hiya's User Interface is easy to use and understand which makes it way more usable by the less geeky populace.
4. Showcaller
Showcaller is yet another alternative of Truecaller which is not only easy to use but setting it up takes no time. The application will not even take much of your device's space as it only amounts to 8 MB on android and under 30 MB on Apple device.
In our test, we found that unline Truecaller, Showcaller does not eat up a lot of battery. Apart from these, the application also lets the user make use of the Caller ID feature when he/ she is not connected to the internet. The application also lets record calls (on Android) in HD quality for both incoming and outgoing calls.
The application, similar to Truecaller, lets the user lookup the phone numbers, block spam callers, displays the details of the caller on the screen instantly and much, much more. This is the reason why Showcaller is one of the best Truecaller alternative app available on both iOS and Android which you must try.
5. Call Control
Call Control is a free to use Caller ID application which automatically blacklists and blocks the spam callers instantly. And this isn't the only feature as the application also allows automatic filter messages and block calls.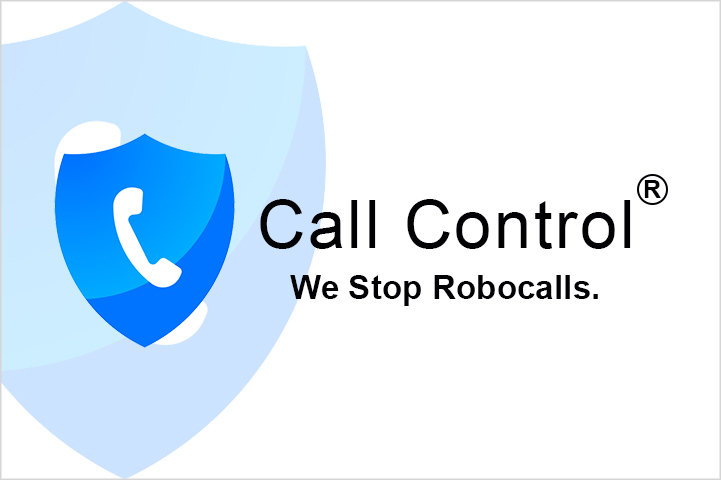 Call Control also offers "Do not disturb" mode. The best features of the application is that it blocks the call silently, what we mean by it is that if a spammer is calling youm, you will not even know it. A user can also look up for any unknown contact number.
6. Eyecon
Eyecon is a very robust caller ID app available globally on both OS (iOS and Android) and gives real-time information about the caller on the screen. This application not only gives a load of features but that personal time you need with your friends and family. It lets you chat with them on WhatsApp, Messenger, and even Facebook.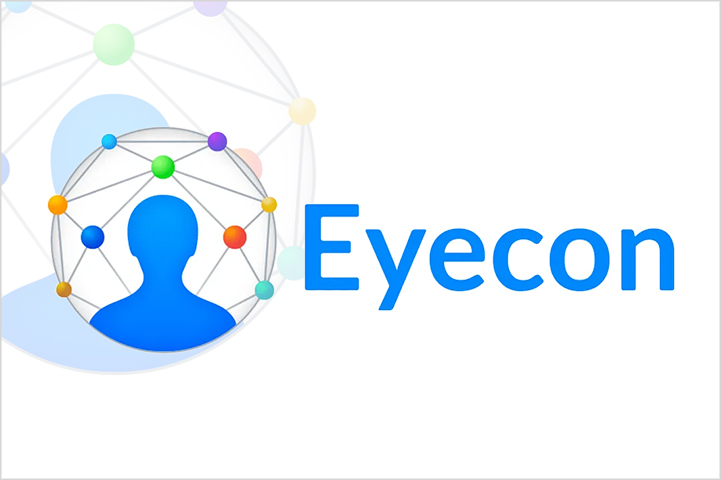 Not just this, Eyecon works on your address book which is especially pleasing to the for the users which turn their address book into a picture gallery and giving them the option to call or chat with them in just a simple click.
What makes Eyecon one of the best alternative of Truecaller is the fact that the above-stated facts are over and above the normal features of caller ID, reverse number lookup and effectively picking out the spammers.
7. Mr. Number
Mr. Number comes from the same developer of Hiya which we discussed above in the list. Mr. Number is another caller ID app which was too good to be left out. We try not to bring more than 1 app from the same developer, but we made an exception this time because of the sheer quality of the application.
Mr. Number gets the job is done which is why it deserves to be on the list talking about some of the best alternative to truecaller. This application identifies the unknown callers and spam caller blocking feature worked like a charm, giving a run for their money to some of the household names in this domain.
The application also lets you choose to allow or block calls from. It could be from a person, an area code, or even an entire country code. This feature comes in handy especially when even the Indian authorities are urging people to stay wary of the fake calls coming from overseas. This app comes with normal features such as looking up the unknown number, call blocking, and others.
8. ViewCaller
ViewCaller is an underdog in the caller ID domain however this, in no way, should cover a blanket over the ability of this application. The reason Viewcaller is on the list of best alternatives of Truecaller is because of the sheer commitment of the developers to bring the best for its users.
Not only the application does not overuse your device's battery but also comes with house pack features including but not limited to speed dial, verification of Caller ID, T9 dialer for quick searches, smart search and of course what many other application do not have, history.
This application also fixes up the messed up address book we all have in our phones and are too slothful to sort out ourselves. You can also record conversations via this app (for Android).
9. Drupe
This application is called Contacts, Phone Dialer & Caller ID: drupe on the Google Play Store. Drupe is not just a simple caller ID application, it is capable of doing much more than that. Drupe is a go-to application for everything which is related to either calls or messages on your device.
The User Interface of this application is soothing and understanding the mechanics of the application is very easy making it one of the best available alternative for truecaller in the market for both iOS and Android devices.
Drupe, apart from the powerpack app comes with features such as call recorder (Android only), smart dialer, app shortcuts, GIF Caller, call blocker. The app even manages the missed calls for you.
10. Should I Answer
In the list talking about the best alternatives of Truecaller one has to add Should I Answer. This is a community-based caller ID application where people from all over the globe who help each other in getting the contact information.
Every contact detail is rated and reviewed by the userbase to increase authenticity. This application also monitors the calls and then show the information and details of the number as well. If a number is marked as spam by the majority and will show the icon for the contact in "Red". Positive feedback and reviews will give a "Green" rating.
Not just this, the database of this application is offline which means that even if you do not have any internet connection the application will work completely fine and you can update the database when you connect to a Wi-Fi.
With this, we conclude our list of best Truecaller alternative apps which are available on both iOS and Android platforms. All the apps offer at least 1 unique feature which separates it from Truecaller which adds to the argument why you must, at least, give them a try once.
If you have already tried some of the apps listed above, or tried them after going through the article, please share your feedback down in comments. If you think there are other applications that should make the cut, feel free to share.
Frequently Asked Questions (FAQs)
Question 1: Which app is similar to Truecaller?
Answer 1: There are hundreds of application which are similar to Truecaller, however, in order for you to relax we took on the work and made the list for you where we bring you the 10 best Truecaller alternatives apps for both iOS and Android.
Question 2: Which Truecaller app is best?
Answer 2: Choosing that 1 best at anything is the hardest thing to do because "best" is subjective, one thing could make an application best for you but not for other, therefore, we have made a list of 10 best and leave it up to you to choose that No 1 "best" application as per your need.
Question 3: How good is the Truecaller app?
Answer 3: There is no doubt that Truecaller is a great application which gets the job done perfectly fine, however, reports tell that the application drains a lot of battery that's the reason why we have made the list where not only the applications do not do that but also offer something extra that Truecaller does not.
Question 4: Which is better Hiya or Truecaller?
Answer 4: Choosing between Hiya and Truecaller is very difficult but we are somewhat inclined towards Hiya because firstly it is free and secondly it is so easy to understand that people from any age group could use it. Also, we have 2 applications (Hiya and Mr. Number) from the same developer on the list, so they must be doing something correctly.