Introduction
Bid adieu to annoying banner ads, pop-up ads and pre-roll ads by resorting to some of the best ad blocker extensions for chrome listed below. Apart from ruining your online browsing experience, ads might be malicious in nature and threaten your security and privacy. Chrome ad blockers are must have tools that help you surf the net peacefully, block trackers and prevent other advertisers from spying on you. Integrating these ad blockers with VPN ensure that your device is immune from hackers.
Why Is Blocking Ads Necessary?
Ad blockers or popup blockers help you evade intrusive ads that reduce system speed, increases data consumption and slows down web pages. Ad blocking tools bolster device security by obstructing tracking scripts from following your activities online. Having said this, it is noteworthy to mention that ad blockers are not substitutes for antivirus/antimalware software and will not prove effective against viruses.
Ads violate your privacy as well by allowing advertisers to monitor your browsing habits with the help of internet cookies, tracking pixels, browser fingerprinting, etc. and then target ads based on your online behaviour. Too many ads can reduce battery life. Installing ad blockers can help save battery from draining too quickly and extend its life.
The practice of ad blocking also protects you from falling prey to 'malvertising'. Malvertising refers to the practice of spreading malware through online advertising. Ads containing malware are displayed on trusted ad networks and web pages. When clicked, they redirect the user to malicious sites through which hijackers can steal sensitive personal information from your device. Thus, installing ad blockers is indispensable if you need to protect yourself from.
How Does Ad Blocking Work?
Ad blocking provide an additional layer of security and safeguard users from malware that can be hidden within legitimate looking ads by blocking tracking scripts, cookies, and other forms of online tailing. An ad blocker is programmed to block certain sites and scripts. So, when a web page is loading, the ad blocker assesses the site scripts and compares it with the ones it was designed to block. If it identifies any such sites, it blocks them.
Top 10 Ad Blockers For Chrome – Say Goodbye To Annoying Ads Today!
Try these free ad blocker extensions to amplify your user experience today and stave off cybercriminals from hacking your device.
| | | | |
| --- | --- | --- | --- |
| Ad Blocker | Compatible Browsers | Cost | Download Links |
| Adblock Plus | Chrome, Firefox, Edge, Safari | Lifetime Free Basic Plan | Download Now |
| uBlock Origin | Chrome, Firefox, Edge, Safari | Lifetime Free Basic Plan | Download Now |
| AdGuard | Chrome, Firefox, Edge, Safari, Yandex, and Opera | Life Time Free Basic Plan | Download Now |
| Ghostery | Chrome, Firefox, Edge, Safari, and Opera | Lifetime Free Basic Plan | Download Now |
| TotalAdBlock | Chrome, Firefox, Edge, Safari, Opera | Lifetime Free Basic Plan | Download Now |
| Stands Fair AdBlocker | | Lifetime Free Basic Plan | Download Now |
| AdBlocker For YouTube | Chrome | $11.99 per month or $119.99 annually | Download Now |
| AdBlock | Chrome, Safari, Edge, Firefox | Lifetime Free Basic Plan | Download Now |
| AdLock | Chrome, Firefox, Edge, Safari | 14 days free trial (Paid version- $3.5 a month) | Download Now |
| Adblocker Ultimate | Chrome, Mozilla Firefox, Opera, Yandex, Edge | 14 days free trial (Paid version- $29.95 a year) | Download Now |
Adblock Plus can be regarded as the OG of adblockers and once you install it, you'll know why. This easy to use, free tool, is one of the best ad blocker extensions for Chrome which helps users evade banners, video ads and pop-up ads. This free chrome extension blocks website trackers and malicious downloads alongside supressing pre-roll ads and windowed ads to give you a seamless YouTube streaming experience. Apart from Chrome this tool is compatible with operating systems like FireFox, Safari, Edge and Opera.
Features:
Pros
Easy to install and use and is highly effective
Comes with 20 language filters
Has the ability to block particular elements
Policy is transparent
Open-source tool (Lifetime free)
Cons
Does not block all the ads
Requires manual enabling/disabling of certain features
Limited manual block-by-element blocker
Script blocking is not supported
This open-source cross platform chrome browser extension can block literally and ad and comes with a ton of customization to amplify your net surfing experience. It features an Element Zapper mode that helps with real-time blocking of all types of ads. With an average rating of 4.7 out of 5.0 on the Chrome Web Store, this chrome adblocker equips users with the ability to remove ads permanently from the current website.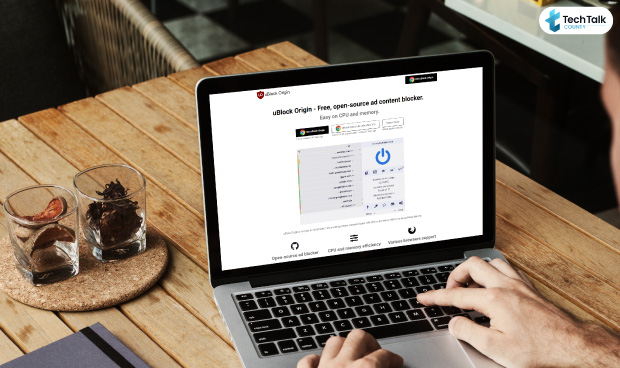 Features:
Pros
Allows customization of filters and whitelists
Easy and fast installation process
Quick page load time
Consumes less resources and offers more features
Cons
Desktop/Mobile apps are unavailable
Customizations might be tricky for beginners
Might block additional content apart from ads
This subscription-based chrome ad blocker protects users from online phishing and tracking websites. It comes with desktop and mobile options and staves off annoying banner ads, videos and popups, that's why people called this is one of the best popup blocker for chrome This Chrome ad blocker extension is compatible with Windows, Mac, Android, and iOS operating systems. There are highly configurable options for ads, content, and tracker blocking available on Windows and Mac, alongside parental control options.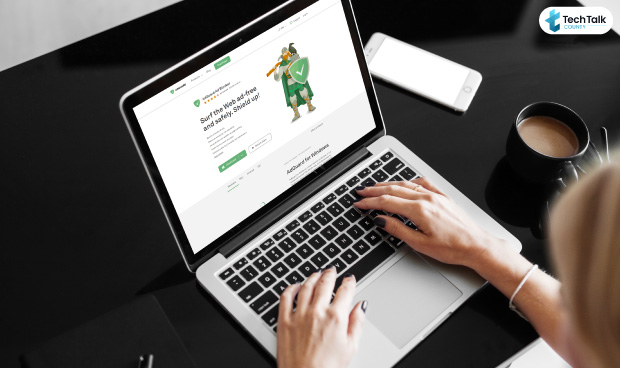 Pros
Removes ads and blocks tracking
Provides protection against phishing and malware
Can block multiple scripts
Easy import and export process
Prevents cookie tracking
Cons
Can occasionally block required content
No live chat support
Some features are chargeable
Ghostery's robust design, privacy protection and webpage speed enhancing features make it one of the top ad blocker extensions for Chrome. Its popup blocker dashboard enables you to see only relevant information on a website without any hassle. This platform is extremely customizable and allows users to view trackers to see who is trying to collect their data. It has a free version that offers solid web protection. Its subscription based advanced protection starts from $4.99 per month and the $11.99 monthly tier comes with a built-in VPN.
Features:
Pros
Offers detailed tracker analysis
Robust privacy and security features
Easy to use interface
Offers protection against cryptojacking
Cons
Does not permit users to apply their own filters
Cannot block specific elements on a web page
Does not have script blocking feature
Live support is not available
This chrome ad blocker extension helps you to browse the internet faster by slowing down annoying ads and blocking popups. It blocks auto play ads to help you stream videos seamlessly and eliminates all ads & trackers right across the internet. It blocks third-party trackers who try to track your online activity and the tool also removes cookies for a smooth browsing experience. It has a free version that offers a comprehensive array of features and an advanced subscription-based plan priced at $29 a year.
Features:
Pros
Blocks annoying ads easily and offer whitelisting
Supported by multiple browsers and iOS devices
Faster page load time
24*7 customer support
Blocks ads on video streaming sites like YouTube, etc.
Cons
Does not provide option to set block rules
Privacy features are not up to the mark
This light ad-blocking plugin for Chrome block Facebook, webmail and search ads along with popups. It also provides protection from malware, security threats and online tracking. It also allows whitelisting websites and ads of your choice. It prevents your browser from cluttering up and blocks tracking activities. It blocks autoplay video ads, YouTube ads, expanding ads and enables users to anonymize their data with the help of enhanced anti-tracking feature.
Features:
Pros
Lifetime free ad blocker
Increases loading speed of web pages
Allows whitelisting features that are necessary
Interface is user-friendly
Cons
Supported only by Chrome browser
Does not block video ads
Does not support script blocking
This Chrome extension blocks pre-roll, text and banner ads. It augments your YouTube experience and improves browser speed. This 100% free tool is one of the top ad blockers exetension for Chrome which is ultra-fast and lightweight. It offers privacy features, such as blocking tracking cookies and preventing advertisers from collecting your browsing data. It also enhances your online security by blocking potentially malicious ads and pop-ups that may contain malware.
Features:
Pros
Decreased memory usage
Consumes less bandwidth
Higher page load speed
Better browser speed
Cons
Might cause video playback issues
Supported only in Chrome browser
This is one of the most sought-after Chrome and Safari extensions that helps block ad content from known ad servers and providers. It also helps block Facebook, YouTube and Twitter popup ads alongside permitting whitelisting sites that are useful. It is supported in several countries like China, UAE, Russia, Iraq, Turkey, Oman, etc. Trusted by over 65M users worldwide, this Chrome extension allows users to create their own block lists in addition to offering default ones.
Features:
Pros
Offers crypto-mining protection
Simple and attractive UI
Helps block third-party trackers
Completely free to use
Cons
No desktop app
Script blocking is not supported
Customer support is not up to the mark
Regarded as one of the best ad blockers for Chrome, AdLock enables users to block unwanted popups and video ads in addition to identifying potentially harmful and spammy website links. It provides protection from malicious spyware and bugs. It helps speed up website loading and offers a safe browsing experience. It comes with a 14-days free trial. Its paid version is priced at $3.5 a month. They offer a 35% discount on yearly payment.
Features:
Pros
Seamless tool with easy navigability
Blocks ads from videos
Offers several customization options
Blocks all types of ads
Cons
Slightly expensive
Does not support script blocking
This top ad blocker for Chrome filters out all advertisements to provide users with an improved web browser performance. It helps block tracking and malware in addition to blocking popups. With an of average rating of 4.8 out of 5.0 on chrome web store, this extension helps remove remove Browser, YouTube, Facebook, Third-Party tracker.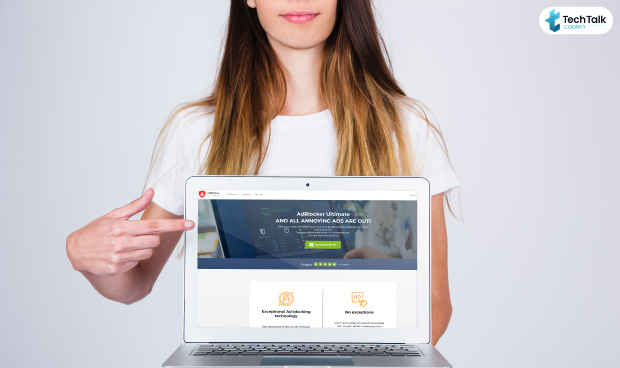 Features:
Pros
Enhances browser performance
Protects against tracking and malware
Improves page loading speed
Cons
Limited features in free version
Conclusion
With this we conclude our list of the best ad blockers for chrome that ensure a seamless browsing experience and also safeguard users from malicious softwares. Choosing the right ad blocker requires a careful investigation of the requirements, whether it is simply blocking annoying popups or opting for a full range of services. Some ad blockers extensions take a stringent approach when it comes to ad blocking and others include filters and the ability to let in non-obtrusive advertising. Choose the one that fulfils your criteria.
Frequently Asked Questions (FAQs)
Q1. What is the best ad blocker for Google Chrome?
AdBlock which has a userbase of over 60M is one of the top adblockers for Chrome. It has over 350 million downloads, blocks popup ads, banner ads and video ads and offers protection from malicious ads and crypto mining.
Q2. Is there a free ad blocker for Chrome?
With the help of the free extension Adblock Plus, you can manage and personalize your online experience. Block websites known to distribute malware, turn off tracking, stop obtrusive advertisements, and much more.
Q3. How to block ads on Chrome?
Open Chrome on your computer
Go to settings
Head to Privacy and security site settings
Click on Pop-ups and redirects
Locate the site under 'Allowed to send pop-ups and use redirects'
Click on More> Block